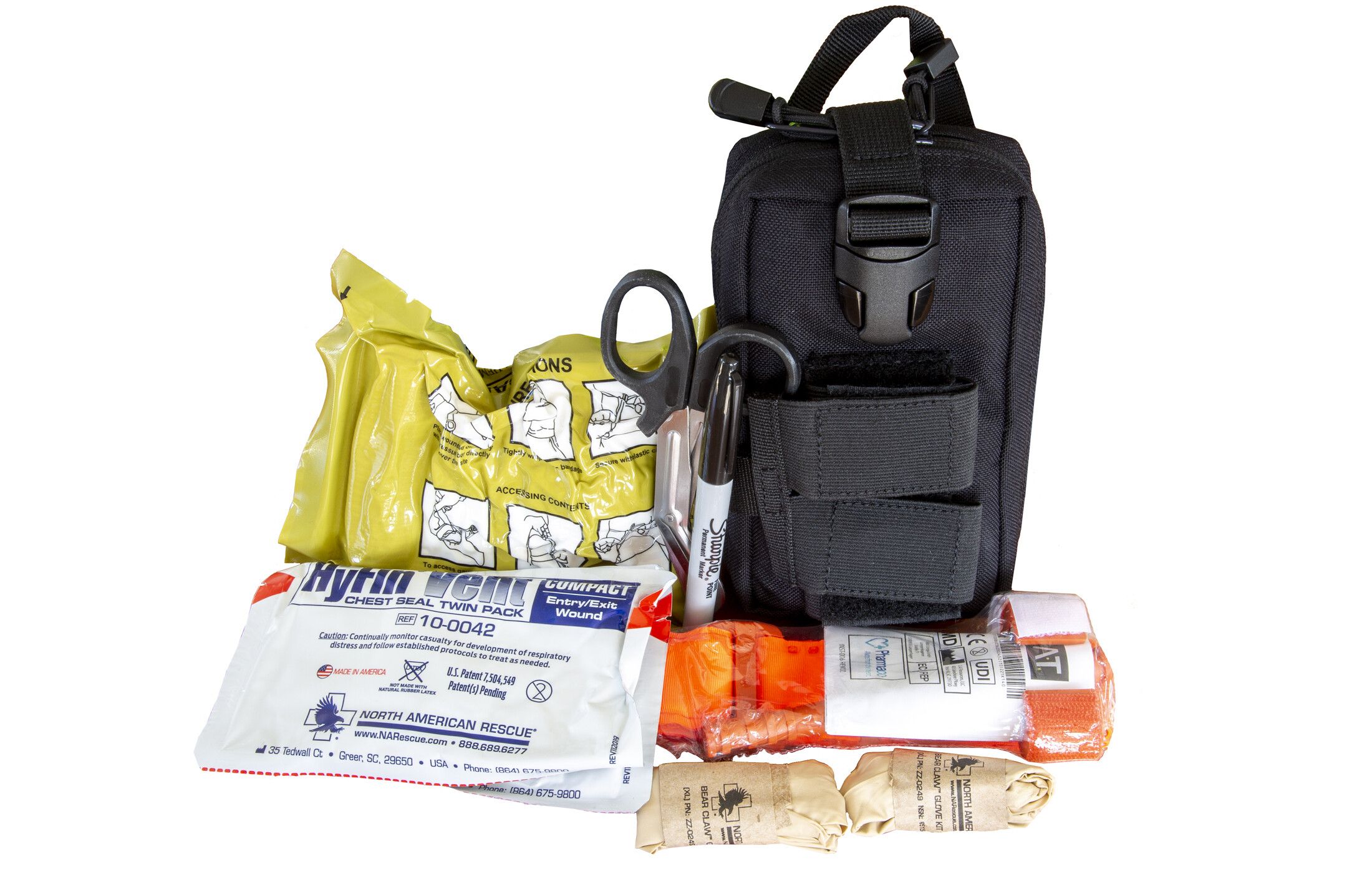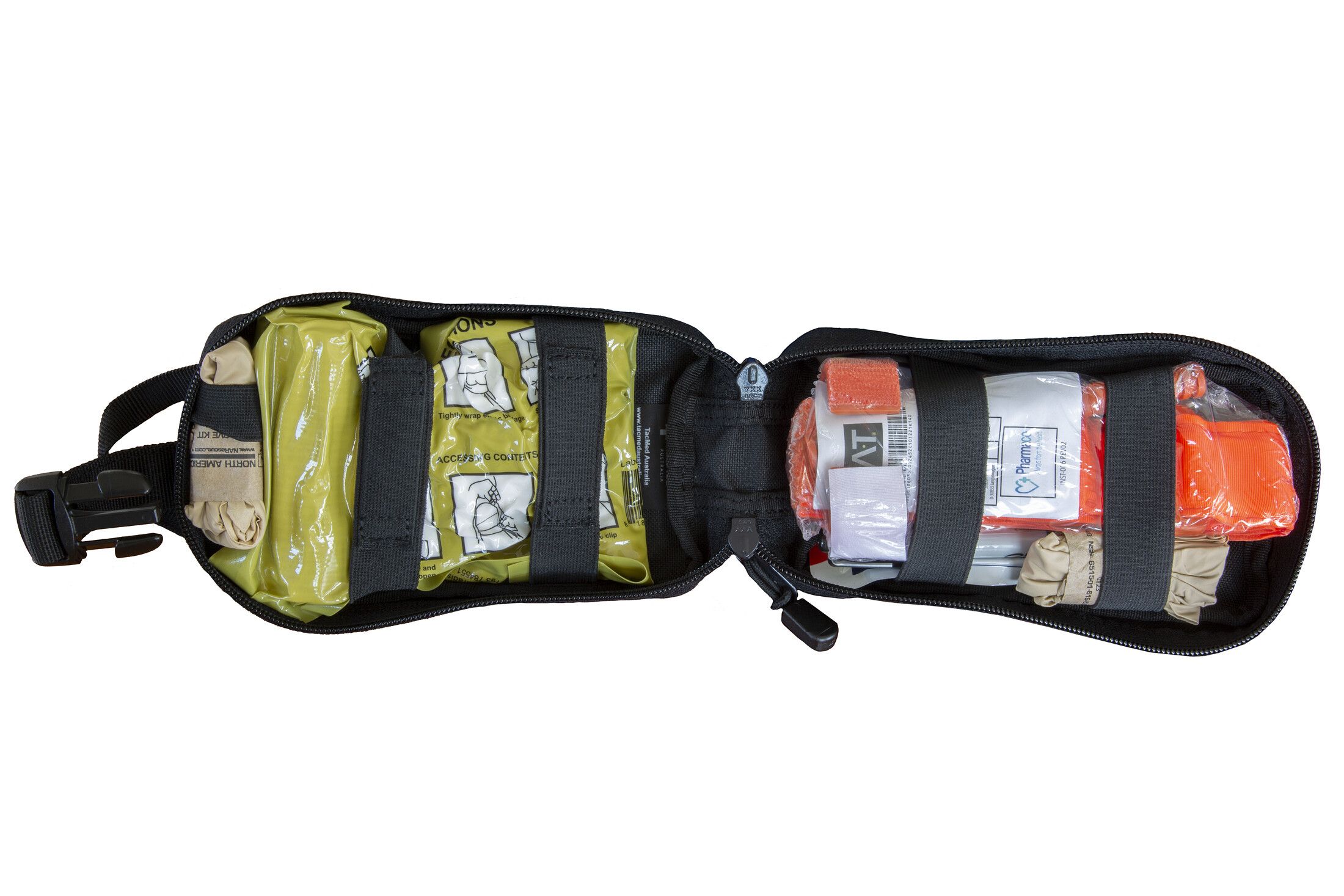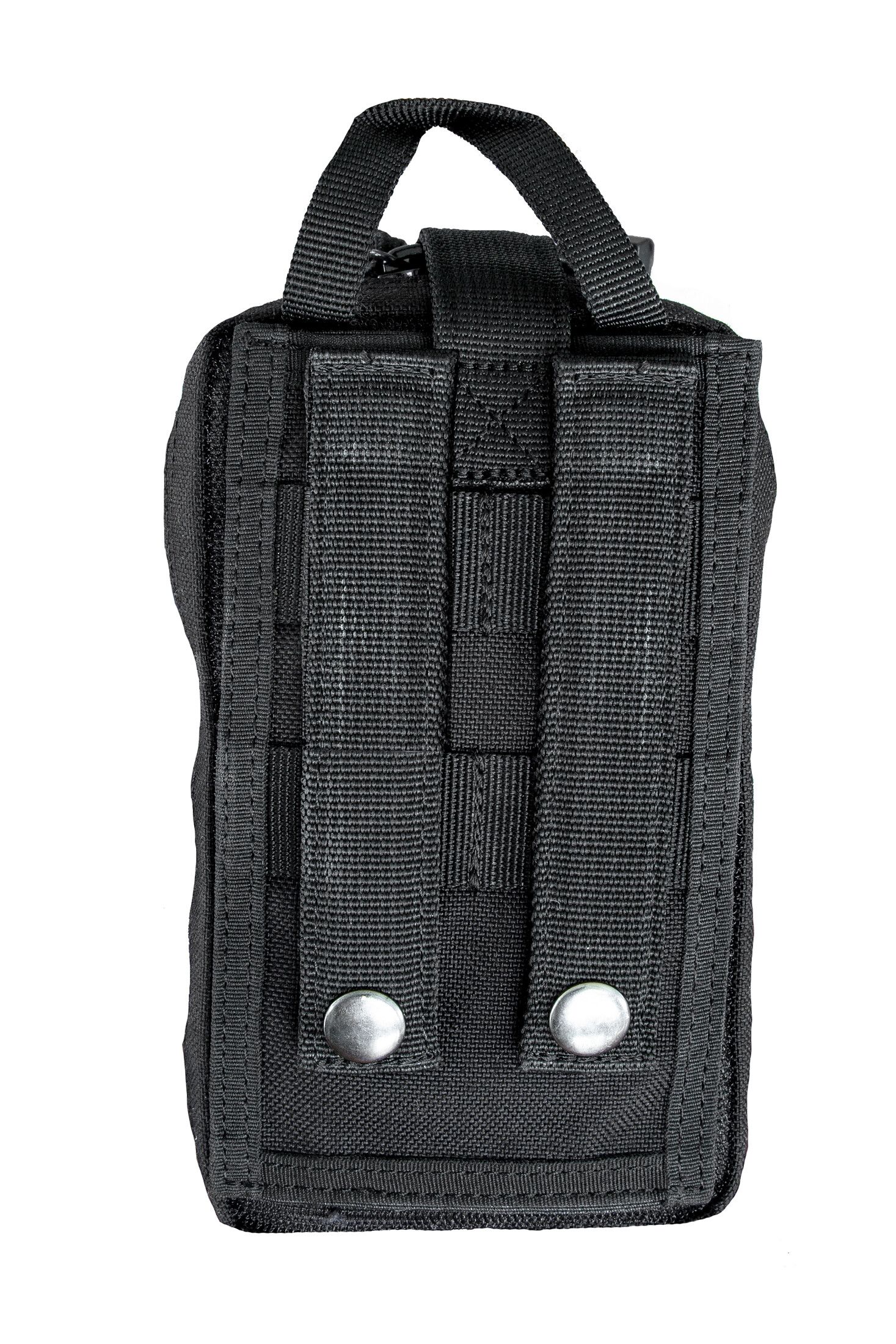 IFAK - Individual First Aid Kit
$195.00
Out of stock
This Kit is small enough to attach to your belt or pack strap.
Kit includes.
Case
CAT TQ,
Olaes bandage
2x bear claw gloves
Hyfin chest seal twin pack
Sharpie
Shears.
Combat Application Tourniquet®
The Combat Application Tourniquet® is a small and light weight one-handed tourniquet that occludes arterial blood flow in an extremity.
Olaes Bandage
Latex-free Elastic wrap with built in control strips to prevent accidental unraveling whilst bandaging 3 meters of sterile 4-ply packing gauze Plastic occlusive sheet included in dressing pocket for treatment of small burns or occluding chest injuries Transparent pressure cup that focuses pressure on the wound site and allows for visual inspection of uncontrolled hemorrhage (and doubles as an eye protection cup)High quality heavy elastic bandage The OLAES Modular Bandage is one of the best trauma dressings on the market. Packed with features, the OLAES Trauma Bandage is truly a modular dressing. From it's large trauma pad, 3 meters of packing gauze, removable occlusive plastic sheet, Velcro brakes and a pressure cup - the OLAES has all the features you need for treating traumatic injuries.
HyFin® Vent Chest Seal
Advanced adhesive technology provides superior adhesion as the HyFin® Vent Chest Seal Twin Pack is specifically designed to overcome adverse conditions in austere environments where the casualty may be covered in blood, sweat, body hair, or other environmental contaminants when a reliable chest seal is mandatory. Packaged in a more compact, rugged, easy-to-open twin foil pouch, each chest seal also includes a gauze pad to wipe the wound surface prior to application. The HyFin® Vent Chest Seal Twin Pack has a large red pull tab for single-step peel-and-apply application, while the transparent backing facilitates easy placement over the wound area, conforming to the patient's chest.
SKU: 10000